---
Tax
return
We help to recover taxes for the period of the last 3 years. The first inspection of a tax declaration and information about possible tax return is free of charge.
---
---
Benefits
from NAV
We help to fill in application forms for a child benefit (barnetrygd), parental benefit (foreldrepenger), unemployment benefit (dagpenger) and consult on other benefits.
---

---
Company
registration
Litnor Consulting AS helps to register different types of companies: sole proprietorship (Enk), limited company (AS), Norwegian-registered foreign enterprise (NUF). After establishing of a company, we can recommend a reliable accounting company.

---
Other
services
We can order E106 form, European Health Insurance Card, translate various documents and order credit reports.
---

---
Litnor consulting
Litnor Consulting AS is a consulting company operating in Norway. We do our best to ascertain the needs of our clients and offer them the most favourable solutions, taking into account the legislation of Norway and experience of other clients.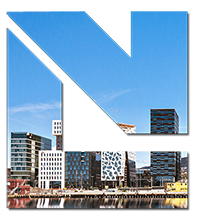 ---
Briefly about
Litnor Consulting AS
---
Litnor Consulting AS is a consulting company in Norway that helps its clients to fill in various application forms:
---
concerning child benefits, benefits for single mothers/fathers, cash benefits (barnetrygd, utvidet barnetrygd, kontantstøtte);
concerning unemployment benefits (dagpenger ved arbeidsløshet og permittering);
concerning parental benefits, lump-sum grants on birth or adoption (engangsstønad, foreldrepenger).
Tėvystės/motinystės atostogų, tėvo kvotos tvarkymas (engangsstønad, foreldrepenger)
We also help to:
register new enterprises, such as a sole proprietorship (Enk), limited company (AS), Norwegian-registered foreign enterprises (NUF);
submit tax returns, write appeals for the last 3 years;
order E106 form;
order a European Health Insurance Card;
fill in the registration scheme for EU/EEA nationals at UDI, arrange appointment time;
order credit reports;
translate various documents (to/from Lithuanian, English, Norwegian and other languages)
---
If you have more questions, do not hesitate to contact us by email [email protected]